---
Matilda Education Society
---
Matilda Education Society (formerly known as VEDA Ministries) was formed by Rev. Das and Doris Maddimadugu in 1992. Das is an ordained minister in the Mennonite Church who graduated from seminary in Winnipeg, Manitoba, Canada. Das and his wife Doris returned to southern India to minister among the people of Das's own untouchable caste with whom he was raised in the rural state of Andhra.
Matilda Education Society serves the poor and unreached peoples of south-central India. While bringing Christianity to the region, it strives to improve the lives of people from all castes. The organization runs the Matilda School (two campuses), the Bindu Home for homeless children, and Grace Clinic in Devarkonda and Mallepally.
Devarkonda is located appoximately 2.5 hours by car southeast of Hyderabad. Mallepally is in a rural area close to the large reservoir at Najarjuna sagar.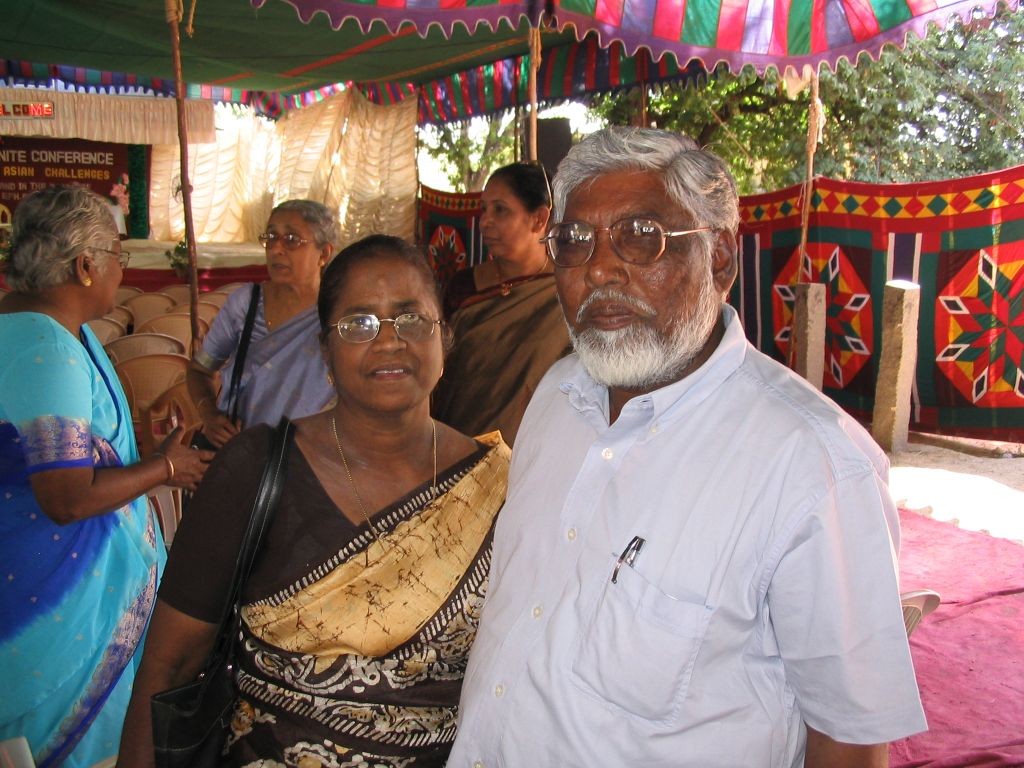 Das Maddimadugu and Harry Schmidt April 2003. Doris and Das Maddimadugu in 2006.
For more information on the Matilda Education Society please visit www.vedaministry.com.
---